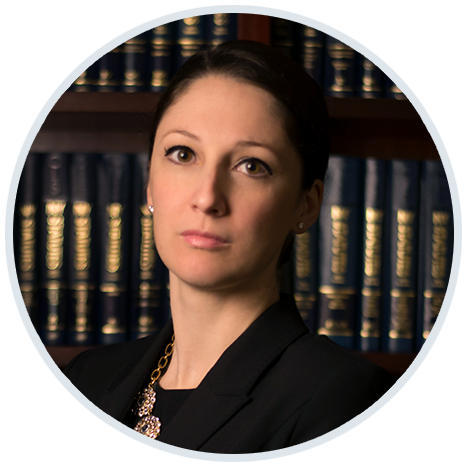 Heather N. Babione, Esq.
4242 Merrick Road, Massapequa, NY 11758
516-228-5100
Email Me





Heather N. Babione joined Neil H. Greenberg & Associates, P.C. in 2015. Ms. Babione currently focuses her practice on labor and employment law. She represents employees in litigation before federal and state courts in actions involving various employment-related matters.
Since joining the Firm, Ms. Babione has gained significant litigation experience in a number of labor and employment law practice areas, including wage and hour claims arising under the Fair Labor Standards Act (FLSA) and New York Labor Law (NYLL), Family and Medical Leave Act (FMLA) claims, discrimination claims arising under Title VII, the Age Discrimination in Employment Act (ADEA), the Americans with Disabilities Act (ADA), and New York State and City laws, in addition to retaliation and wrongful termination claims.
Prior to practicing law, Ms. Babione worked for several years as a high school teacher in Jensen Beach, Florida, where she taught U.S. History honors courses, in addition to serving as the school's co-Activities Director and Student Government Advisor. Ms. Babione graduated, summa cum laude, from Indian River State College in 2002 with an Associate of Arts Degree. She then attended The University of Florida where she graduated, cum laude, in 2004 with a Bachelor of Arts in History and a Minor in Secondary Education.
Ms. Babione earned her law degree, cum laude, from St. John's University School of Law in 2014, where she received the Dean's Award for Excellence for her work as a student legal advocate at St. John's Bread and Life Immigration Clinic.
Ms. Babione is admitted to practice law in the State of New York and before the United States District Courts for the Eastern and Southern Districts of New York.
Ms. Babione is also a member of the American Bar Association, New York City Bar Association, and Queens County Bar Association.