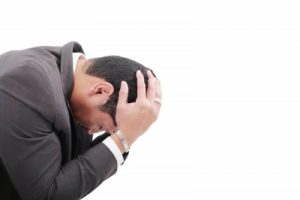 April 9, 2015-U.S. workers, as they attempt to understand what is happening in the American job market, are being confused by mixed economic signals which, simultaneously, forecast an economic expansion and economic slow down.  For many workers these mixed economic signals have made financial planning for their family's future a nightmare.
Last week's economic indicators foretold of some instability in the employment sector.   For the first time this year unemployment claims increased over the prior month's filings, indicating, potentially, that an increased number of Americans were out of work.  Similarly, the hiring numbers for new employees also indicated a contraction over the, more robust, prior six months. These two factors, in isolation, could be the signs of a real economic slowdown and trouble for working families that have not yet recovered from the depths of the Great Recession. However, it may be too early to judge the state of the economy based on these factors because the relative increases, and contractions, were not significant enough to demand panic, yet.  There could be a number of fluctuating components, from the weather, to increased eligibility for unemployment filing, that may have contributed to these alarming figures.   The real test of whether this is a trend, or an anomaly, will be the results of April's figures in these areas.
Meanwhile, there appears to be some hopeful signs for American workers as some of the country's largest employers have begun to raise their minimum wage, voluntarily, above the Federal and state standards.   Employers such as Walmart, McDonalds, and AETNA have all begun implementing these increases, with other companies, likely, to follow suit.  While the raises they have instituted are not close to the wages some labor groups and government officials have been calling for, they are a positive economic trend for employees.
For employees looking to improve their standard of living by seeking higher wages, within, or outside of their current positions it may be a difficult time to forecast what the remainder of 2015 will bring.  For many, perhaps, fear of a second wave of economic downturn will inhibit their willingness to leave the security of their current position for a new, higher paying job.   It may also impede their confidence in seeking an increase in wages in their current employment, if they are employed. The net result may be a kind of economic stagnation and paralysis that is the result of the insecurity caused by years of economic fear and struggle for American workers.