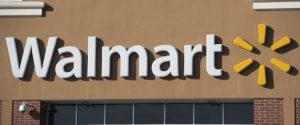 March 5, 2015– As Congress and many State legislatures are busy debating the merits of increases in the minimum wage for working families, at least 10 major corporate employers have committed to voluntarily raise their employees' baseline pay from the Federal minimum standard.  Some skeptics might argue that this commitment stems from large scale protests by employees that are working full time jobs but are still unable to survive economically without the aid of public assistance.
The companies, however, have expressed the desire to improve their customer experience through making employees feel more invested in the corporate culture and the success of the organization as a whole.  They see wage empowerment as a tool to achieving that goal.
Regardless of the reasons behind the decision, the impact will be to increase the wages, and discretionary income, of a significant number of U.S. workers because of the sizable market share of each of the companies involved.
The companies include:
1.  Walmart
2.  T.J. Maxx
3.  Starbucks
4.  Ikea
5.  Gap, Inc.
6.  Costco
7.  In-N-Out Burger
8.  Shake Shack
9.  Ben N. Jerry's
10. Whole Foods
To read more please visit: http://www.huffingtonpost.com/2015/02/26/companies-minimum-wage_n_6754070.html